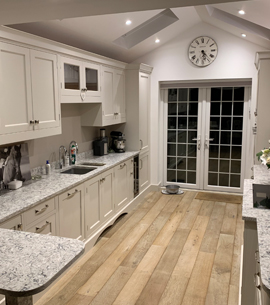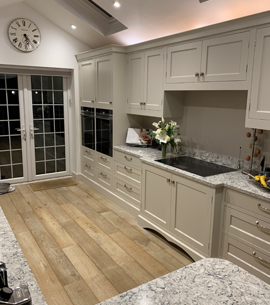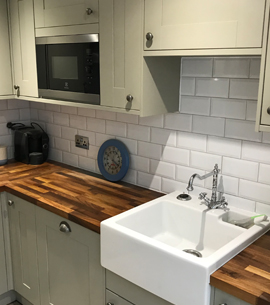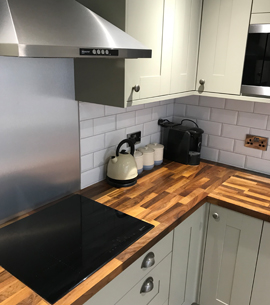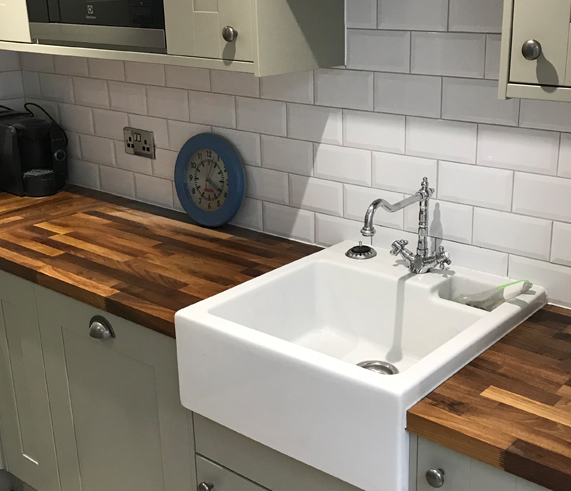 Project Over View
Again were not no strangers to getting dirty and doing every aspect of the install. From the smallest of jobs to the biggest we can help. We remodel old and new kitchens using the best fixtures and appliances on the market. If you want us to come over a give you free estimate on any Kitchen related work then please click the get an estimate button below.
What did our customer say?
This is just a small bit of feedback from the customer them selves if you want to find out more we are just a phone call away or please view our reviews on our Checkatrade account.
We'd used Max before and found him reliable and his work to be of a high standard, so we didn't hesitate to use him again to tile our kitchen. As before the work was carried out cleanly and in the given time frame.
Want to find out  more?
Please give us a call about any of what you've seen above or go to our contact page and submit a form with all your details so we can better help your needs. You can also go to our Gallery page which has more images of previous work with have done..